The Laws of Firearm Pawning in Arizona
Pawn shops are great places to both buy and sell firearms.
If you are looking to buy, pawn shops have a large selection of all types of guns, ranging from pistols to shotguns. They sell high-quality guns at competitive prices, allowing you to get the weapon you need for self-defense or to fill out your firearm collection.
If you need to get cash fast, you can bring in your firearms to sell or pawn. Selling them will get you cash on the spot, and pawning them will allow you to borrow money with affordable rates in exchange for keeping your firearms as collateral. Many people prefer to pawn their guns because it allows them to ultimately keep the valuable items in their collection after they pay back their pawn loans.
Whether you are buying or selling, you should be prepared to meet some basic requirements first. Pawn shops follow the letter of the law in Arizona for selling firearms. In addition to the laws regulating gun sales in general, there are also laws that regulate gun sales at pawn shops specifically.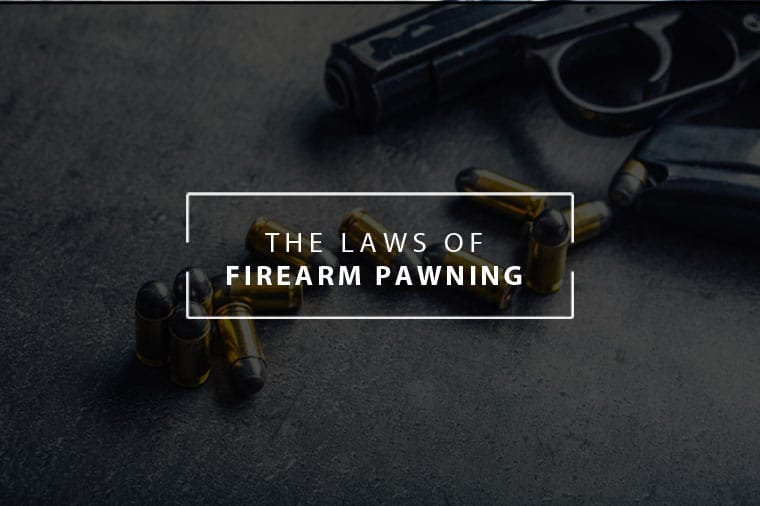 Here's what you need to know about the laws of firearm pawning in Arizona:
Background Checks
Whether you are buying, selling or pawning a firearm in Arizona, you must first pass a background check. If you are buying, the background check makes sure that you are not a convicted criminal, have a violent past, or show other signs of risk. If you are selling or pawning the firearm, the background check attempts to minimize the risk that you are selling stolen goods.
In Arizona, you must be at least 18 to buy a long-barreled gun, such as a shotgun, and you must be at least 21 to purchase a handgun. Everyone buying, selling or pawning a firearm must present a government-issued ID, which will confirm your name, age and address. That information will be
used to run the background check through the National Instant Criminal Background Check System (NICS). The results will be returned within moments. The only way to avoid getting a background check is if to have a concealed carry permit. Arizona allows concealed carry with or without a permit.
However, if you have a concealed carry permit from another state, you can use it to buy a firearm in Arizona without getting a background check.
If you are not a resident of Arizona but are trying to buy, sell or pawn a firearm in the state, you will have to meet additional requirements.
Licensing and Permits
Arizona does not require residents to have a license or a permit to own or carry a gun. The only thing you have to do to buy a gun in the state is to pass a background check — on account of federal laws — and to pay your money.
Arizona also permits residents who are 21 and older to carry a concealed weapon with or without a permit. However, some residents still choose to get a concealed carry permit since it is recognized by states that grant reciprocity. They can get the permit in Arizona and still carry a concealed weapon in other states.
Residents are only prohibited from carrying a concealed weapon in places where it is expressly forbidden. Residents must also tell law enforcement that they have a concealed weapon if they are asked.
Gun owners can also openly carry a firearm in Arizona — again, except where guns are expressly prohibited, such as on the grounds of a prison or in a secured area of the airport.
The state has no restrictions or prohibitions on the purchase or use of assault weapons or on the capacity of the firearm magazine. It does prohibit the sale of automatic firearms and silencers.
Prohibited Buyers
Arizona does specify the people who are not allowed to own or purchase a firearm in Arizona.
Any person who has been found to be a danger to themselves or others is prohibited from owning a firearm or other deadly weapon. People who are suicidal, who are mentally ill, or who have expressed thoughts of harming others would fall into this category. Those who have been convicted of domestic violence or assault charges may also fall into this category.
Anyone who has been convicted of a felony is prohibited from owning a firearm. Unless the felon's rights have been restored by a court order, the right to own a firearm is permanently revoked. Those who are "adjudicated delinquent" for a felony also lose this right.
Anyone found guilty of committing a crime or found incompetent to stand trial is not able to own a firearm by Arizona law.
Those who are on probation or parole are not permitted to own or carry a firearm, nor are immigrants who are here illegally or without
documentation. Some diplomats and others who receive a waiver from the U.S. Attorney General are considered exceptions to this rule.
Unfortunately, the laws do not require that firearm sellers check for any of these things before selling a firearm. For example, no one has to present a letter from their doctor or therapist verifying that they do not present the threat of harm to themselves or others.
Some people will be caught by the background check, such as felons or illegal immigrants who do not have the required identification. Others will only be discovered after they are caught by police with the gun illegally.
Record Keeping
Arizona law does not require firearm sellers to maintain records of the people who buy, sell or pawn firearms. Pawn shops and other brokers do not have to keep records of the background checks that they conduct.
However, pawn shops do have to keep a record of all transactions for at least two years. The record only has to show what was purchased or sold, for how much and on what date. It doesn't have to include the name of the person or any of their identifying details, such as age or address.
The exception to these rules is if law enforcement is conducting an active investigation. Law enforcement are then allowed to request and inspect the receipts, logs, pawn tickets, and any other information that is available about the transaction. Law enforcement may even subpoena the surveillance footage from in and outside the pawn shop.
Buy, Sell or Pawn Guns | Pawn Now
Preparing to Sell or Pawn a Firearm
Before you bring your gun into sell or pawn, you need to do more than get your ID ready.
First, do a little research to find out the approximate value of your gun. You can look at the Blue Book of Gun Values, shop online listings, or browse pawn shops in the area. What you find out about your gun's value won't be a guarantee of what you can get when you sell or pawn it. However, it will help you to know when you are getting a good deal when you get your offer from the pawn shop. It will also give you a starting point for negotiations.
Next, prepare your gun. Take the time to thoroughly clean it inside and out. The condition of the gun will impact the value, and a gun that is in immaculate condition will bring in a higher offer. Then take any ammunition out of the gun and put it in its locked case. Gather up any accessories you have, such as holsters, scopes, and additional clips. You may get a package offer for it all.
While you are in the pawn shop, ensure that you practice safe handling procedures. Always treat the gun as if it is loaded. Don't point it at anyone, and don't pull the trigger.
Bring all necessary paperwork with you. Bring your state-issued ID, and bring any certification or warranty information that you have. If the gun is a collectible, bring any certificates of authenticity, records of previous ownership, or appraisals that you have. The more information you have about the gun, the better the value you may be able to get for it.
What to Expect When Pawning
When you bring your firearm into a pawn shop, your gun will be thoroughly evaluated and you will receive an offer. If you accept the offer, you will then learn the terms of the pawn loan, including the interest rate, the monthly payments, and the amount of time you have to pay the loan back.
In addition to regulating who can buy and sell guns and how, Arizona state laws also regulate how pawn shops are able to lend money. You can borrow with confidence knowing that the interest rates are regulated, as are the way the terms are handled and how your merchandise is stored.
Rest assured that your firearms will be kept in safety while they are being pawned. The pawn shop should have a secure facility that includes an alarm system, video surveillance, and monitored entry. The facility should also be insured to protect against loss, such as in the case of a fire, severe weather, or theft.
All reputable pawn shops will have these secure features in place and will abide by the laws surrounding making loans. If you aren't sure about a pawn shop, just do your research before you do business. Read online reviews and check to see if any reports have been filed against the shop with any state agencies.
What to Expect When Buying
Pawn shops carry a wide range of firearms, but they aren't like huge retail chains or warehouses. They won't always have the exact firearm that you want or need. You should plan to look around a bit before you are able to buy. It may take awhile to find a specific model that you want, and you'll need time to evaluate your options if you aren't sure what you want to buy.
Pawn shops employ firearm experts who can help you learn about the features of the current inventory whether you are a new gun owner or you are a seasoned collector. The specialist can either walk you through the basics or can help you understand what makes antique models so special.
You won't be able to shoot a gun before you buy it, but you will be able to hold it in your hand and get a sense for how it feels. Once you find a gun that you like, you will also be able to browse for accessories like gun cases, holsters, scopes, and ammunition. You may qualify for a discount if you buy more than one firearm or if you buy a package that includes a gun and multiple accessories.
Give yourself plenty of time to shop for the gun. Not only will you need to have time to make the right choice, but you will also need to leave time to perform the background check. Make sure you have your ID with you or that you have a concealed carry permit if you do not wish to go through the process of getting the background check.
Shopping with Pawn Now
Pawn Now in Arizona has been making loans small and large for more than 30 years. We have millions to lend, and we can make loans ranging from a couple of dollars to more than a million dollars. While you aren't going to have a firearm that's worth a million dollars, you can feel confident knowing that we have the means to lend you the full value of your entire collection if you want to pawn it.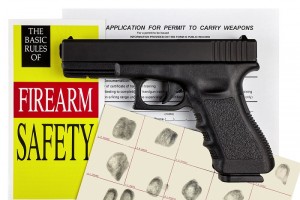 We adhere to all state and federal laws regarding firearm purchases and sales, as well as laws regulating pawn loans. We also maintain a secure facility that will keep your firearms safe for the duration of your pawn loan and ensure that they are returned to you in the same condition as when you pawned them.
Call us today to get an estimate on your firearms or to browse our extensive selection of high-quality firearms. You'll find just what you need.
Published By:
Pawn Now
Pawn Now Phoenix – 85043
691 W. Baseline Rd.
Phoenix AZ 85043
Phone +1 602 276-1664
Pawn Now Phoenix – 85022
14601 N Cave Creek Rd.
Phoenix AZ 85022
Phone +1 602 765-4444
Pawn Now Phoenix – 85019
4135 W. Indian School Rd.
Phoenix AZ 85019
Phone +1 602 442-2160
Pawn Now Mesa – 85207
8151 E. Apache Trail‎
Mesa AZ 85207
Phone +1 480 964-6666
Pawn Now Mesa – 85210
1145 S. Mesa Dr.
Mesa AZ 85210
Phone +1 480 668-1009
Pawn Now Chandler – 85225
1731 N. Arizona Ave.
Chandler AZ 85225
Phone +1 480 821-7296
Pawn Now Apache Junction – 85120
900 W. Apache Trail
Apache Junction AZ 85120
Phone +1 480 288-7296
Pawn Now Mesa – 85204
361 S. Lindsay Rd.
Mesa AZ 85204
Phone +1 480 777-7771
Pawn Now Scottsdale – 85257
7841 E. McDowell Rd.
Scottsdale AZ 85257
Phone +1 480 300-4653