Secure Local Loans for the Expensive Holiday Season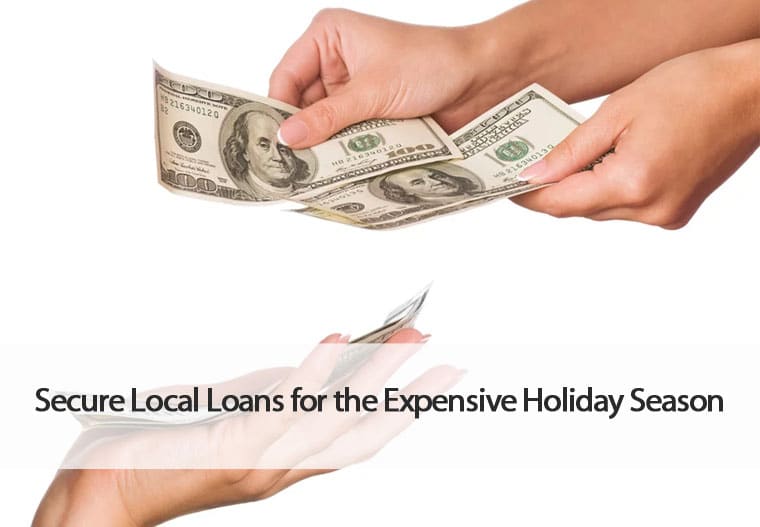 You still have time to shop for all the people on your nice list this holiday season — but you may not have the money. There's not really enough time left for most people to just pick up a few hours and get the money they need to buy for everyone on their list. But there is still a solution!
Pawn loans offer an affordable way to get the money you need to finish your holiday shopping, and they have short terms that can be paid off quickly so that you aren't still paying on this year's presents by the time that next Christmas rolls around. Plus, you are supporting local businesses when you get a pawn loan.
How Pawn Loans Work
Pawn loans are different than other types of personal loans, including bank loans or payday loans. With bank loans, you need to have good credit to get good interest rates, and you usually have to borrow higher amounts for it to be worth it for the bank to lend to you. With payday loans, you are limited to smaller amounts, and you usually have to pay outrageous interest rates that make it all but impossible to ever pay back the loans.
Pawn Loans and Payday Loans Compared | Pawn Now
With a pawn loan, you can get either small or large sums of money, depending on which pawn shop you visit. Pawn loans are granted based on the collateral you provide. For example, you can bring in a gold ring or a laptop and get the amount for which the item is valued. That item is then kept in a secure storage facility until you pay back the loan. When you satisfy the loan, you get the item back in the same condition that you gave it.
Pawn loans typically have a shorter term and a lower interest rate than most other personal loans, so you can pay them back quickly and easily. They are also granted regardless of credit. Even if you have bad credit, you can get the loan you need with favorable interest rates. You just need to have an item — or items — that have the same value as the amount you need. Finding a pawn shop that will give you the value you need is key, as is finding a pawn shop with ethical practices and great interest rates. It behooves you to shop around to ensure that you are getting the best terms.
The Pawn Now Difference
Pawn Now in Arizona has been providing some of the best terms on pawn loans in the area for more than 30 years. We have a large storage facility that is secure enough to allow us to make loans on almost anything, from family knick knacks to watercraft. We make loans ranging from $2 to over $1 million, and we offer favorable interest rates and terms. Of course, we are also willing to buy any valuables that you don't want to pawn but just want to sell. Get the money you need for Christmas, and come see us today!
Published By:
Pawn Now
Pawn Now Phoenix – 85043
691 W. Baseline Rd.
Phoenix AZ 85043
Phone +1 602 276-1664
Pawn Now Phoenix – 85022
14601 N Cave Creek Rd.
Phoenix AZ 85022
Phone +1 602 765-4444
Pawn Now Phoenix – 85019
4135 W. Indian School Rd.
Phoenix AZ 85019
Phone +1 602 442-2160
Pawn Now Mesa – 85207
8151 E. Apache Trail‎
Mesa AZ 85207
Phone +1 480 964-6666
Pawn Now Mesa – 85210
1145 S. Mesa Dr.
Mesa AZ 85210
Phone +1 480 668-1009
Pawn Now Chandler – 85225
1731 N. Arizona Ave.
Chandler AZ 85225
Phone +1 480 821-7296
Pawn Now Apache Junction – 85120
900 W. Apache Trail
Apache Junction AZ 85120
Phone +1 480 288-7296
Pawn Now Mesa – 85204
361 S. Lindsay Rd.
Mesa AZ 85204
Phone +1 480 777-7771
Pawn Now Scottsdale – 85257
7841 E. McDowell Rd.
Scottsdale AZ 85257
Phone +1 480 300-4653