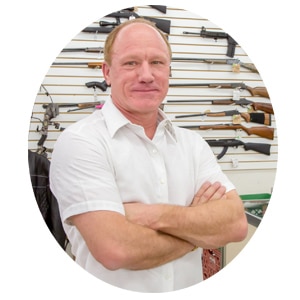 How our pawn shop works
For over 30 years, the staff and management of Pawn Now have been providing the highest quality service, excellent products, and an unparalleled level of value for buying, selling, or pawning items. We have proudly served the Phoenix, Mesa, Chandler, and Apache Junction areas with 8 pawn shop Valley locations while maintaining the commitment of being industry and community leaders. PawnNow strives to be an active member of the community by constantly being available for Valley residents who may need cash quick from selling or pawning an item. Pawn Now has been a leader in the community by offering industry leading payouts that 25 years of clients have found more than fair. We believe that it is our responsibility to be available for Southeast Valley and Phoenix residents because we all know that sometimes life calls for some fast cash. At Pawn Now we understand this. That's why we are so committed to this high payouts, impeccable service, and quality of all clients AZ pawning experience.
How Pawn Now Conducts Business
The process of pawning is quite simple actually. Pawn Now customers can pawn a personal item deemed to have an intrinsic value, and for that determined value, the customer will be loaned money. A Pawn Now loan can literally be made on almost anything. Pawn Now has grown to so substantially over the past 25 years that we accept a seemingly endless assortment of items that can be collateralized. Our colossal facility gives us the ability to store and hold a huge quantity of items that few other pawn stores have. For Pawn Now, customers are our number one priority. Every day we strive to make the pawning or selling or an item a process that can be done as easily as possible for the Pawn Now customer. We break it down two very simple steps. A customer agrees to the terms of pawning Arizona property and we lend them market leading money for it. Quite often things like jewelry, gaming systems, electronics, watches or guns. But the pawning possibilities are endless. We can accept personal and business belongings and make loans on items such as these: musical instruments, electronics, computers, audio and video equipment, photography equipment, tools, sporting goods, lawn and heavy equipment, cars, motorcycles, water craft, collectibles, diamonds, memorabilia and art work. Even if your item that you're looking to pawn or sell is not on that brief list, don't let that discourage you from trying to get the most money for your valuable item.
Pawn Now Makes The Loan Repayments
We are always working for our customers in Phoenix, Chandler, Mesa, and Apache Junction and it is our goal to help everyone get the quick cash that they need. Once an agreement on the pawn has been established, customers can walk out the door within ten minutes with their cash. Pawn Now makes the loan repayments very easy for the customer. But ultimately, once the pawn loan is paid off to Pawn Now, customers will receive their property returned to them. However, if on the off occasion that the loan needs to be extended, Pawn Now customers only have to pay the accrued charges on their respective pawn, but it will provide the customer an additional three months to pay of their Pawn Now loan. Of course Pawn Now sounds like it's just a pawning store. But we do so much more! Customers who don't want to pawn items can also always just sell their items in exchange for market leading cash payouts. Residents of the Valley can just bring in their electronics, watches, tools, and guns (plus so much more) and Pawn Now will make an offer to buy it and send you on your way with cash in your wallet. Plus, your collateral is always safe and secure. Since 1981, Pawns Now has written nearly 1,000,000 pawn loans ranging from $2.00 to over $1,000,000; so you can understand why we believe our expertise and experience is unparalleled. You can feel confident that we have taken every measure to secure your valuables with state of the art alarm security and vaults.
Send Us A Message
From the owner to the management to the employees, the culture at Pawn Now is driven towards impeccable service for all customers. Our professional and courteous staff will make your pawning or selling experience in the Phoenix area. Please feel free to contact our loan experts at 480-668-1009 with any questions you might have.