Scottsdale Pawn Shop
A pawnshop might not be the kind of business that immediately comes to mind when thinking about Scottsdale. Whenever local residents mention Scottsdale, one thinks about the aesthetic culture of Old Town Scottsdale. You think about the antique shops, music, art, and lovely restaurants, but not a pawn shop. Pawn shops and their reputations have come a long way from the shady business deals, they are portrayed to be on television. They have earned reputations as honorable and solid businesses, no stolen goods, guns, without serial numbers or broken items. Since Old Town Scottsdale represents the aesthetic culture of Arizona, think about a pawn shop that demonstrates that culture. You never know what you'll find in your local pawn shop. Pawn Now is south of Old Town, on the south-left corner on Mcdowell Road and 79th Street.
Pawn Shop Near Me, Scottsdale
Pawn Now has been in business for 30 years in Arizona. Our fair and professional Scottsdale pawnbrokers can offer you top dollar for all of your valuable items, including grandma's heirloom ring or dad's electric saw. Our pawn shops accepts all. By taking in countless pieces of high value, quality jewelry, we have a fantastic assortment of jewelry for sale. Why would anyone pay full price, if we can offer it at a fraction of what it would cost you anywhere else? Pawn Now in 85257 is a pawn store where you can come in and shop for quality goods.
Pawn Now
Affordable, Local, Scottsdale Pawn Shop
Buy, Sell, or Pawn at Pawn Now Scottsdale – 85257
Buy, Sell or Pawn Jewelry & Diamonds in Old Town Scottsdale
Buy, Sell or Pawn Precious Metals Near 85257
Buy, Sell or Pawn Gold in South Scottsdale
Buy, Sell or Pawn Silver near Central Scottsdale
Buy, Sell or Pawn Guns in Scottsdale, AZ
Buy, Sell or Pawn Electronics near Scottsdale Civic Center Plaza
Buy, Sell or Pawn Musical Instruments near 85251
Buy, Sell or Pawn Tools & Construction Equipment near Downtown Scottsdale
Pawnbrokers in Scottsdale
Our clients love Pawn Now. One of the main reasons a customer walks in a pawn shop is to pawn an item. This of course, requires us to take the utmost care of our customers' valuables. We possess a state of the art security system, storage facilities with enormous capacities and do everything possible to protect your property. We want to return your valuable items the same way you brought them in.
Scottsdale Pawn Shop | Pawn Now
Pawn Shop in Scottsdale Arizona | Pawn Now
If you are unhappy with an offer or appraisal, we encourage you to get more than one offer. We are that confident in how we conduct business. Pawn Now, as any other Scottsdale, Arizona pawn shop is heavily regulated by state and federal laws. We believe that business can only be successful if it is conducted professionally, with integrity, and with expert judgement and employees. We ask you to come in and check us out. Bring us your unused Scottsdale valuables for sale, make some extra cash with a pawn loan, or buy something nice for yourself. Pawn Now – serving Scottsdale 85257 and beyond.
Sell Your Bicycle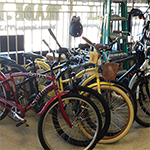 Bring your bicycle to Pawn Now to get cash quick. If you do not bike, or your child has outgrown their bicycle, sell it to us.
Pawn your Items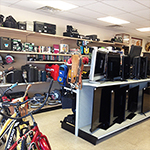 Pawn Now is your local pawn shop to get a pawn loan quick and fast. Come in with your valuables and get an estimate today.
Buy a Guitar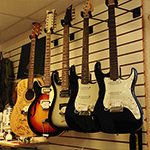 Thinking about learning how to play a guitar? Buy an affordable guitar at Pawn Now. Our musical instruments are affordable and ready to play.
Sell your Laptop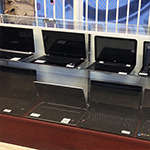 If you are upgrading your laptop, bring your old laptop to Pawn Now. We will buy it off you, offering your a reasonable price for it.
FROM OUR CLIENTS

Nice customer service!
"Very nice selection of products and really nice brands!"
Mohamed I. – Scottsdale
Great store!
"Found something even better than I was looking for!! Thanks!"
Wes C. – Scottsdale
Get Quick Cash from Your Local Scottsdale Pawn Shop
One of the reasons why people come into our pawn shop is to get a pawn loan. Our pawn brokers will evaluate your items and give the best offer. It does not matter what the items is. We accept anything. Pawn your bicycle, firearm, hammer, guitar, cellphone, game system, jewelry, gold, silver, watch, earrings, action figure, or anything you can think of. We keep your valuables safe and secure with a top notch security system. If you are in need of quick, fast cash, come to a pawn shop near you. When you have the money to pay us back the loan, we will return your item that same way you left it.
Pawn Now Scottsdale – 85257, is the pawn shop near you to buy, sell, and pawn your valuables. Come to our Scottsdale pawn shop, 5 minutes west of the 101 Freeway, off Mcdowell Road.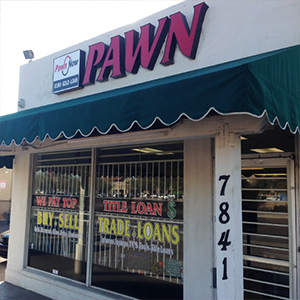 Articles about Pawning, Selling & Buying in Scottsdale