Pawn Shop in Chandler 85224
Are you in need of quick cash? Do you have electronics or old jewelry just laying around? Are you looking for a specific vintage antique for your home or tool for your construction business? In your time of need, the professional Chandler pawn brokers are here to help. Pawn Now in Chandler wants to help you pay off debt, high interest rates, or just give you a little extra cash for your unused valuables. Chandler's location will help you with what you're looking for!
Pawn Now in Chandler offers loans, money for your item, trades, or used items at a cheaper price. When loaning money to you, we use your item as a collateral and kept in a safe place with security. Your item will be returned back to you as soon as you pay off your loan. If you are interesting in trading your item for another valuable, we'll make sure to give you the reasonable trade for your item. At Pawn Now, we pawn, buy, and sell your Arizona gold and silver, precious metals, diamonds, and more!
Pawn Now
Affordable, Local, Top Rated Pawn Shop in Chandler
Buy, Sell, or Pawn at Pawn Now Chandler- 85224
Buy, Sell or Pawn Jewelry & Diamonds Near 85225
Buy, Sell or Pawn Precious Metals Near Chandler Area 85226
Buy, Sell or Pawn Gold Near Chandler 85286
Buy, Sell or Pawn Silver< Near Chandler 85248
Buy, Sell or Pawn Guns Near Chandler 85249
Buy, Sell or Pawn Electronics Near Downtown Chandler
Buy, Sell or Pawn Musical Instruments Near Chandler, Arizona
Buy, Sell or Pawn Tools & Construction Equipment Near Chandler
Pawn Your Bicycle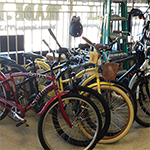 Get cash by pawning or selling your bicycle at your nearest pawn shop in Chandler.
Sell your Gold and Jewelry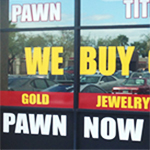 Pawn Now in Chandler area 85224 buys gold and jewelry. Get cash by selling your gold jewelry.
Pawn a Guitar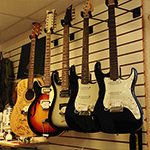 Don't play or need your old guitar? Get cash by selling a guitar at your local pawn shop in Chandler.
Sell your Electronics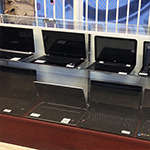 Bring your old laptop to the nearest Pawn Now store and get quick cash for your old laptop!
Pawnbrokers Near Chandler
Pawn Now in Chandler will offer the best outcome as possible. We pride ourself for a honorable business. We have been in business for 30+ year, pawning, selling and buying over hundred of small or big valuable. Our team of licensed pawnbrokers will insured to give you the top dollar for your item. Pawn Now gives the best offers for your valuable item in the area! We pawn the following items, but are not limited to:
Gold
Silver
Jewelry
Precious Items
Electronics
Game Systems
Construction Tools
Musical Instructments
And more!
Arizona's Top pawned items | Pawn Now
Get Quick Cash at Your Chandler Pawn Shop
If you are unsatisfied with with our offers or appraisal, we encourage you to get more than one. Pawn Now in Chandler is that confident on how we do business. With experienced judgement, expert employees, and integrity; We believe that business can only be successful if it is managed professionally. Come in today and pawn your items, walk out with extra cash, get secure pawn loan, buy, sell, or pawn your gun, or browse our vast inventory. We have eight conveniently-placed pawn shop locations throughout the Valley, and the team at Pawn Now in Chandler 85224 provides exemplary service and care to each of their customers!
FROM OUR CLIENTS

Highly recommend this pawn shop!
"I was treated with respect! Very pleased with this place of business, very knowledgeable and kind employees."
Drew S. – Chandler
Great location!
"Best Pawn Shop hands down. Went in and had a great experience. Nice people willing to help out in anyway possible. "
Jason A. – Chandler
Pawn Now in Chandler 85225
Pawn Now used to have two establishments in Chandler. The pawn shop that was located in Chandler area 85225 (1731 N. Arizona Ave.
Chandler, AZ 85225) is now closed. Do to inconvenience, we decided to merge that location with the pawn shop in Chandler area 85224 (940 N Alma School Rd #13, Chandler, AZ 85224). If you are looking for a convenient Pawn Shop in Chandler, you can find us in the Southwest corner of Ray Rd and Alma School.
Articles about Pawning, Selling & Buying in Chandler