Owning a gun is an important part of your self-defense plan. Whether you carry one on your person or keep one in your home, you can be ready to defend against thieves or intruders, protecting yourself and your family.
Finding the right gun is essential. The right gun will feel good in your hands and be easy to use. You will be able to respond quickly and hit your target with the amount of damage you want to inflict. Shopping around can help you find the best guns at the best prices. However, whether you are shopping in Mesa or elsewhere in the country, you are likely to find that you'll get the best buys from a pawn shop.
Here are just a few reasons why you should consider buying your next gun from a Mesa pawn shop:
Better Prices
Pawn shops generally offer lower prices on all types of firearms than dealers and other establishments. Pawn shops work directly with consumers who want to sell or pawn guns for extra cash, so they can typically pay lower prices than dealers get from manufacturers. Pawn shops also have lower overhead than many typical retailers, and they can pass those savings on to consumers.
Background Checks
Arizona state law requires that pawn shops conduct background checks when they buy or sell guns. Therefore, you can be certain that when you buy a gun from a pawn shop in the state, you will be purchasing a clean weapon that has not been stolen or involved in any criminal activity. You can have a clear conscious about buying the gun, and you won't have to worry about losing your money or running into any legal trouble.
Knowledgeable Experts
When you shop the right pawn shops, you also gain access to a team of knowledgeable experts who can guide you through the selection process. The employees at Pawn Now aren't just there to ring up your purchase — they can also answers questions you have about any of the gun models we have for sale. They can talk to you about how the gun handles, what kind of ammunition it needs, what kind of damage it can inflict, and so on. They can also offer recommendations for a specific kind of gun based on what you are comfortable with, what you need it for, and how much you want to spend.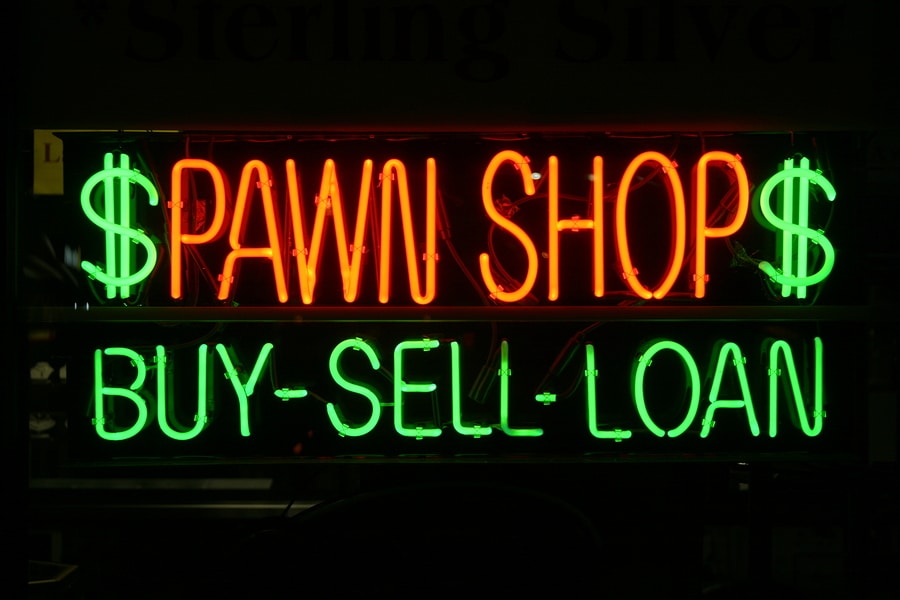 Pawn Now has been buying and selling guns for years, and we have earned a reputation as one of Arizona's top pawn shops. We have a wide variety of guns for sale at competitive prices, helping you to find just what you need to fit your budget. We also pawn guns, which is valuable to those looking to raise cash through the sale of their guns. Instead of selling your guns and losing ownership of them, you can pawn guns, get the money you need, then repay it and get your guns back. You can continue to enjoy your guns and retain your valuables. Call us today to learn about our locations in Arizona and the selection of guns we have.
Published By:
Pawn Now
Pawn Now Phoenix – 85043
691 W. Baseline Rd.
Phoenix AZ 85043
Phone +1 602 276-1664
Pawn Now Phoenix – 85022
14601 N Cave Creek Rd.
Phoenix AZ 85022
Phone +1 602 765-4444
Pawn Now Phoenix – 85019
4135 W. Indian School Rd.
Phoenix AZ 85019
Phone +1 602 442-2160
Pawn Now Mesa – 85207
8151 E. Apache Trail‎
Mesa AZ 85207
Phone +1 480 964-6666
Pawn Now Mesa – 85210
1145 S. Mesa Dr.
Mesa AZ 85210
Phone +1 480 668-1009
Pawn Now Chandler – 85225
1731 N. Arizona Ave.
Chandler AZ 85225
Phone +1 480 821-7296
Pawn Now Apache Junction – 85120
900 W. Apache Trail
Apache Junction AZ 85120
Phone +1 480 288-7296
Pawn Now Mesa – 85204
361 S. Lindsay Rd.
Mesa AZ 85204
Phone +1 480 777-7771
Pawn Now Scottsdale – 85257
7841 E. McDowell Rd.
Scottsdale AZ 85257
Phone +1 480 300-4653