For some, a gun is an important tool for personal protection. For others, it is a recreational tool for hunting or for target practice.
And for some, a gun is a valuable collectible item. Some see guns fulfilling all three roles. Guns are kind of like tattoos. Many who get one feel like they have to get more, and their collection starts to grow. The collection can become a kind of investment in itself, raising your net worth or even providing you the means to purchase other things.
Even if you never plan to sell, it is important that you always know the value of your guns so that you can properly insure them or report their value in case of a theft. Knowing the value can also give you a better bargaining position if you decide that you want to sell.
Should you decide to sell, heading to a local Scottsdale pawn shop can often give you the best deal. You can either pawn or sell one gun or your entire collection to get cash on the spot.
Here are the top five resources for finding and keeping up with your gun's value:
Blue Book of Gun Values
You may have heard of the Blue Book for checking a car's value — well, there's also a blue book for guns. The Blue Book of Gun Values has been providing up-to-date gun values for more than 30 years. The company that produces the book also produces books on the value of individual types of guns, such as Colt firearms, and books on the value of other collectibles, such as billiard cues. In its early days, the Blue Book of Gun Values was published as a print volume. Now, you can search the value of any gun through its online directory. Put the information into the search bar, and you'll get back current information about its estimated value.
You'll have to subscribe to the Blue Book to access the search results, but you can get information about gun manufacturers and more for free on the site. You can also browse the directory according to category, such as ammunition, engraving, or black powder.
Of course, the Blue Book won't tell you a value if you have a specialty item, such as a custom firearm. However, it can give you information about rare items and provides some feedback about how the condition of your gun can affect its value. The site also provides helpful information about how to assess the condition of a gun, provides a list of dealers and distributors, and provides information about serialization.
UsedPrice.com
UsedPrice is the home of The Orion Blue Book online. The Orion Blue Book provides a comprehensive listing of the pawn shop values of a wide variety of goods, range from video games to audio equipment and, of course, guns. The book aims to provide the most current values based on averages from around the country.
The Orion Blue Book has been published for more than 35 years, and it is the publication that many pawn shop owners themselves turn to when determining a price for an item being sold or pawned. That doesn't mean that the price you see in the book is the price that you will get for your gun or any other item. You must remember that pawn shops are for-profit businesses, and they have to sell the item for more than what they pay you for it. If they pay you the exact value of the item, there will be no room for markup to make a profit.
Using The Orion Blue Book is very easy. You just need to enter the model number or name of your gun to get an estimated value. You can also browse the listings by manufacturer, type of gun, or another category.
Your search results will also include a suggested retail price, information about the gun specs and the years that it was available, and user reviews and comments about that particular model. Thanks to this information, you can also use the guide to help you learn more about a gun you are interested in purchasing. Whether you are buying or selling, the guide will let you know if the price you are paying or getting is a good deal.
You will have to sign up for a subscription to the site to get full access to the information available. You can get some limited general information for free, such as the years the gun was produced, but you won't be able to see price estimates or more specific information. You also won't be able to see pictures without a subscription.
GunsInternational.com
GunsInternational is an online classifieds marketplace for fire arms. The site does not give you an estimated value for your gun. Rather, it allows you to search its listings to find out what other guns like yours are selling for right now. You may find listings for the exact same gun model you have, or you might find listings for a similar gun, such as one from the same manufacturer or one with the same caliber.
The site has more than 60,000 guns listed for sale, so you are sure to find your gun or something very similar currently listed.
Of course, what other guns sell for is no guarantee of the price you will get for your gun, either at a pawn shop or on the open market. However, the pricing can give you an idea of what the demand is like for your gun and what a fair going price might be. The sales will give you a starting point for your negotiations.
Just search the site by categories or by using a keyword for your gun. The site includes tutorials for creating a listing if you are interested in selling your gun instead of browsing estimates. GunsInternational.com also includes an appraisal service if you want to get a more detailed analysis for your specific gun. The service costs $50, and you must email detailed photos and a detailed description of your gun. You will also need to answer several questions on the intake form. You'll be contacted by an expert within a short time.
GunsInternational.com is free to use, but you must register to create an account.
Expert Gun Appraiser
You don't have to send in photos of your gun online to have it appraised. You can take it to an expert gun appraiser in your area. You may find an expert in your city, but if you live in a smaller area, you might have to expand your search.
You will need to bring your gun to be appraised in person. In some cases, you may find an appraiser who will make house calls, but you may have to pay extra for the convenience.
When you bring your gun or your gun collection in to be appraised, bring along any relevant paperwork, including the purchase receipt, certificate of authenticity, warranty information, or previous appraisals. If you have had the gun serviced, you should also bring information about that, including receipts if you have them. If you don't have receipts, just make sure that you write everything down in a log that you keep with your collection.
An appraisal is just an evaluation of value. You can use it to provide proof of value if you need to file an insurance claim for the gun, such as if it is stolen. However, the appraisal is not a guarantee that you will receive that price if you choose to sell or pawn the gun.
You should receive paperwork with your appraisal to document the value and the date of the evaluation. Make sure you keep this paperwork for as long as you own the gun. You can use the appraisal in your negotiations if you sell the gun, and you will need the paperwork to document a claim of loss or theft.
Firearm Pawn Specialist
If you have your sights set on selling your gun one day, the best person to see about its value will be a firearm pawn specialist. Pawn shops buy and sell guns every day, so they have a great understanding of the going value for a particular firearm, and they will be most likely to give you the best price for your gun when you are ready to sell.
Bring your gun or your gun collection in person to the pawn shop and ask to speak to someone who specializes in firearms. Many shops will have a particular person in charge of evaluating and making offers on the firearms.
The estimate you are given will be based on the current market. That price can change very quickly. You may come in the following week and be given a different estimate. Therefore, you should plan to act quickly after you get your estimate. Otherwise, you will just have to come in again for another when you are ready to sell.
Getting the Most for Your Gun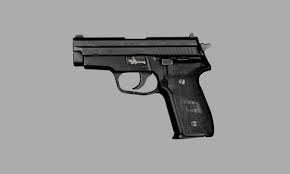 Gun sales can be just as fickle as any other type of sale. With the right timing and the right buyer, you might sell your gun for twice the appraised value. Without them, you could struggle to sell your gun for a fraction of retail.
Getting the right price relies on getting it all just right. To start, you need to get a reliable estimate for your gun or your collection. You can use that estimate to push for more if you are low-balled by a buyer, or you can feel elated when you know that you have been offered more than its value.
You'll also need to take great care of your guns to keep them in the best condition for sale. Do not keep your guns in a place where there are extreme temperatures of extreme humidity. Keep them in a temperature-controlled area, such as a safe in your home.
Clean your guns regularly to keep them free of corrosive elements. Make sure you clean them inside and out. Take the gun apart and clean each of its individual parts.
Take your guns in for a formal appraisal about once a year. Keep all paperwork and any accessories that came with your gun, such as a carrying case.
When you are ready to sell, the best place to take your gun is your local Scottsdale pawn shop. You'll get cash on the spot for up-to-the-minute value.
Pawn Now buys and sells fire arms of all types every day. We have been doing business in Arizona for more than 30 years, and our firearms specialists are experts in evaluating antique to contemporary guns. You can either sell your guns or pawn them. Pawning your guns allows you to get a short-term loan so that you get the cash you need but don't relinquish ownership of your guns. Once you pay back the loan, you get your guns back and they continue to grow in value.
Contact us today to learn about the value of your guns or to learn more about our pawn loans. We have a secure facility in which to keep your guns while they are being pawned, so you can feel confident of getting back your firearms in the same condition as when you pawned them.
Published By:
Pawn Now
Pawn Now Phoenix – 85043
691 W. Baseline Rd.
Phoenix AZ 85043
Phone +1 602 276-1664
Pawn Now Phoenix – 85022
14601 N Cave Creek Rd.
Phoenix AZ 85022
Phone +1 602 765-4444
Pawn Now Phoenix – 85019
4135 W. Indian School Rd.
Phoenix AZ 85019
Phone +1 602 442-2160
Pawn Now Mesa – 85207
8151 E. Apache Trail‎
Mesa AZ 85207
Phone +1 480 964-6666
Pawn Now Mesa – 85210
1145 S. Mesa Dr.
Mesa AZ 85210
Phone +1 480 668-1009
Pawn Now Chandler – 85225
1731 N. Arizona Ave.
Chandler AZ 85225
Phone +1 480 821-7296
Pawn Now Apache Junction – 85120
900 W. Apache Trail
Apache Junction AZ 85120
Phone +1 480 288-7296
Pawn Now Mesa – 85204
361 S. Lindsay Rd.
Mesa AZ 85204
Phone +1 480 777-7771
Pawn Now Scottsdale – 85257
7841 E. McDowell Rd.
Scottsdale AZ 85257
Phone +1 480 300-4653