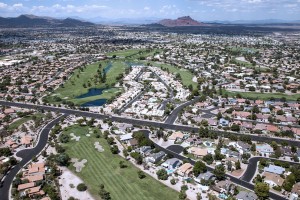 Mesa is the third largest city in Arizona, and the main city of the Phoenix East Valley area. It is also the home of Pawn Now. Having been in business in the East Valley for almost 30 years, we have an intimate knowledge of the area, and its residents. We are a trusted, family-oriented pawn business and love to offer our help to Mesa residents looking to pawn, sell, or buy items of value.
No matter if you are trying to get rid of grandma's silver, or your old laptop, Pawn Now in Mesa, can help.
Our expert, knowledgeable and insured pawn appraisers in Mesa ensure that you get the max dollar for the items you are bringing us. We strive to serve with expertise and integrity.
Pawn Now
Affordable, Local, Top Rated Pawn Shop
Buy, Sell or Pawn Jewelry & Diamonds
Buy, Sell or Pawn Precious Metals
Buy, Sell or Pawn Gold
Buy, Sell or Pawn Silver
Buy, Sell or Pawn Guns
Buy, Sell or Pawn Electronics
Buy, Sell or Pawn Musical Instruments
Buy, Sell or Pawn Tools & Construction Equipment
You can also Buy things at Mesa, Arizona Pawn Shop
Mesa, Arizona Pawn Shop | Pawn Now
At Mesa AZ Pawn shop, not only can you sell your items of value, but you can also buy various useful things brought in by other customers who decided to sell their objects.  Visit Pawn Now to browse are our items, we have several locations, conveniently located throughout the Phoenix Arizona Valley, finding us will be easy and you will never have to travel a lot to get to us.
Even if you do not have the money available, you can buy things from other clients. We are able to trade one valuable for another. Don't forget that while cleaning your house, you can bring in some items to Pawn Now to trade in for a bigger size TV for example, you have various options. Visit us to browse through our wide selection of Pawn Now items.
FROM OUR CLIENTS

361 S Lindsay Rd Mesa Az 85204
"Go Here If you need to pawn. They have good prices and work with you."
Tashay W. – Mesa
Customer at, PAWN NOW for at least 5 Years
"Today I went to PAWN NOW to have some Jewelry TESTED to see if it was real and Joe was VERY HELPFUL !. LOVE THIS PLACE !"
Kimberly M. – Mesa
We know, times aren't easy. If you find yourself in a financial bind or need fast cash to pay of a debt, or to fix your broken car, Pawn Now can help! Bring us your Mesa valuables and we will assess their worth and make you and offer. Should you accept, you will be out of here within minutes with cash in hand. If you want your item back, simply repay the loan amount plus interest (and let's just state here that our rates are extremely fair and competitive) and we will release your item back to you. Should you find yourself unable or unwilling to repay the loan, your collateral will remain with us, and we will attempt to sell it. However, if you are aware that you have no intention to retrieve your item or have no further need for it, your best bet is to just sell it to us.
Pawn Now is here to help Mesa families in need of a fast loan, or fast cash. We want to make sure, your experience with us, is a great one. We will do anything possible, from using the most modern appraising tools to employing expert pawnbrokers, to assure you get the most out of your loan or sale.
Pawn Shop in Mesa 85204 | Pawn Now
Our other Pawn Now locations in Mesa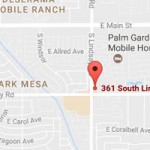 361 S. Lindsay Rd.
Mesa, AZ 85204
Phone +1 480 777-7771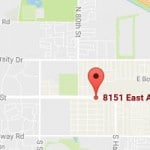 8151 E. Apache Trail‎
Mesa, AZ 85207
Phone +1 480 964-6666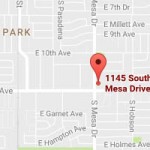 900 W. Apache Trail
Apache Junction, AZ 85120
Phone +1 480 288-7296
Should I Have a Garage Sale or Take My Things to a Local Pawn Shop The pros and cons of DIY selling and pawning Whether you're spring cleaning, preparing for a move, or just ready [...]