Pawn loans can sometimes get a bad rep because they are often lumped in with payday loans and other predatory lending practices. These other loan types take advantage of borrowers by setting excessive interest rates and sometimes resetting rates so that the loans are nearly impossible to pay off — or they cost many times more than the original loan amount to pay off.
Pawn loans are not like this at all. Pawn loans offer cash for items that you own. Unfortunately, many people don't know much about pawn loans at all. You put the item up for pawn, and it is held in safe keeping while you pay back the loan. Not only are the interest rates on these loans affordable, but many consider them to be downright low. Here are just a few reasons why most pawn loans are surprisingly low:
People Tend to Borrow Only What they Need
Credit cards promote excessive borrowing because they have an open line of credit. People tend to spend the money because it's there. With pawn loans, people tend to borrow only what they need. That's because the loan is based on the value of their collateral. Most people don't gather up every item of value in their home to pawn. Instead, they gather up just enough to get the money they need to get over their financial hump.
By keeping the loan principal as low as possible, borrowers are able to keep interest rates low and to pay back the loan quickly.
The Loans are Available for Shorter Terms
Pawn loans must typically be repaid within a few months. That not only limits how much people borrow (since they will have higher payments if they borrow more), but it also limits how much the loan will cost in total by the time it is repaid. Even if a borrower gets a slightly higher interest rate, they will still end up paying much less for the loan because the terms are so short.
The Industry is Heavily Regulated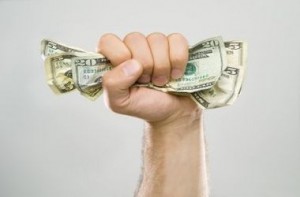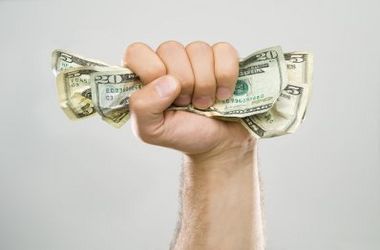 Pawn shops are regulated by federal and state laws. There are currently 14 federal laws regulating pawn shops, and each state has several more. Sometimes, local municipalities also have rules and regulations that govern pawn shops. These rules govern everything from interest rates to the length of the loan and record keeping.
Pawn Now in Mesa has some of the lowest interest rates on pawn loans in the industry, and we have some of the lowest rates even when compared to other personal loans. We accept everything from jewelry to guns, and we make small and large loans. All goods are kept in our secure facility, so they are returned to you in the same condition that you gave them to us. Visit us today to get your valuables appraised and to find out what terms are available for your pawn loan. You can get the money you need today. Contact us to learn more.
Published By:
Pawn Now
Pawn Now Phoenix – 85043
691 W. Baseline Rd.
Phoenix AZ 85043
Phone +1 602 276-1664
Pawn Now Phoenix – 85022
14601 N Cave Creek Rd.
Phoenix AZ 85022
Phone +1 602 765-4444
Pawn Now Phoenix – 85019
4135 W. Indian School Rd.
Phoenix AZ 85019
Phone +1 602 442-2160
Pawn Now Mesa – 85207
8151 E. Apache Trail‎
Mesa AZ 85207
Phone +1 480 964-6666
Pawn Now Mesa – 85210
1145 S. Mesa Dr.
Mesa AZ 85210
Phone +1 480 668-1009
Pawn Now Chandler – 85225
1731 N. Arizona Ave.
Chandler AZ 85225
Phone +1 480 821-7296
Pawn Now Apache Junction – 85120
900 W. Apache Trail
Apache Junction AZ 85120
Phone +1 480 288-7296
Pawn Now Mesa – 85204
361 S. Lindsay Rd.
Mesa AZ 85204
Phone +1 480 777-7771
Pawn Now Scottsdale – 85257
7841 E. McDowell Rd.
Scottsdale AZ 85257
Phone +1 480 300-4653