These days, everyone wants to shop online. You don't have to leave your house and you can shop a variety of merchants to find the best product and the best price. Yet in order to find the best price, you may need to actually leave the house.
Shopping at your local Phoenix pawn shop can help you find quality merchandise at affordable prices. You can get the same quality as retail at a fraction of the price.
For those days that you just don't want to drive down to the pawn shop — or you just don't have the time to fit it in with all your other errands — Pawn Now has a virtual online pawn store. We sell our quality items through a few online outlets, making it easy to get what you need without ever having to leave your house. Here's where you can find our merchandise online:
Craig's List
Our Phoenix area customers can preview much of our best merchandise through our Craig's list ads. All of our items are sorted into categories, such as video games, tools, electronics, bicycles, auto parts and more. You can find just about everything we carry in our store through these Craigs's List listings. We try to keep these listings up-to-date so you can always know what we have before heading in to the store.
eBay
Whether you live in Phoenix or anywhere else in the world, you can purchase items directly from Pawn Now through our eBay store. Again, all of the items we list are separated into categories for easy browsing. You can find computers, musical instruments, home audio equipment, camcorders, automotive tools, and much more.
If you live in the Phoenix area, you can buy items through our eBay listings and then pick them up locally to save on shipping costs. However, if you live outside the area, you will have to pay shipping and insurance to get the item sent to you. All of your purchases are protected through eBay and Paypal (if you use the service to pay).
eBay Jewelry Sales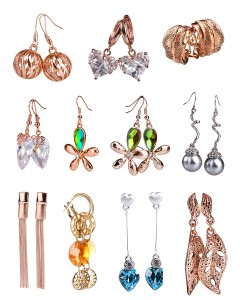 If you are looking for high-quality jewelry, Pawn Now separates these listings through another eBay store, our jewelry eBay store. Here, you'll find everything from broaches and pins to engagement rings and necklaces. All of the jewelry is appraised to guarantee its quality. You can get high-quality jewelry for a fraction of what you would pay at a big chain jewelry store.
Don't let money or time prevent you from getting the goods you need. Pawn Now offers a wide selection of high-quality items at a fair price in our Phoenix pawn shop. Yet if you can't get to our pawn shop, you can also shop our online pawn store through our Craig's list or eBay sales. If you prefer, you can also use our online listings to preview what we have and then come inspect it and buy it in person.
Published By:
Pawn Now
Pawn Now Phoenix – 85043
691 W. Baseline Rd.
Phoenix AZ 85043
Phone +1 602 276-1664
Pawn Now Phoenix – 85022
14601 N Cave Creek Rd.
Phoenix AZ 85022
Phone +1 602 765-4444
Pawn Now Phoenix – 85019
4135 W. Indian School Rd.
Phoenix AZ 85019
Phone +1 602 442-2160
Pawn Now Mesa – 85207
8151 E. Apache Trail‎
Mesa AZ 85207
Phone +1 480 964-6666
Pawn Now Mesa – 85210
1145 S. Mesa Dr.
Mesa AZ 85210
Phone +1 480 668-1009
Pawn Now Chandler – 85225
1731 N. Arizona Ave.
Chandler AZ 85225
Phone +1 480 821-7296
Pawn Now Apache Junction – 85120
900 W. Apache Trail
Apache Junction AZ 85120
Phone +1 480 288-7296
Pawn Now Mesa – 85204
361 S. Lindsay Rd.
Mesa AZ 85204
Phone +1 480 777-7771
Pawn Now Scottsdale – 85257
7841 E. McDowell Rd.
Scottsdale AZ 85257
Phone +1 480 300-4653