The 3 Best Pawn Shops in Arizona
Pawn shops are excellent community resources for everyone. Your local pawn shop is a fantastic place to shop. You can go there and find everything from a flute for your kid's band class to a new pressure washer for your house. You'll save big on retail prices, and you can be sure that you are buying quality goods because they have been properly vetted by the pawn shop owner.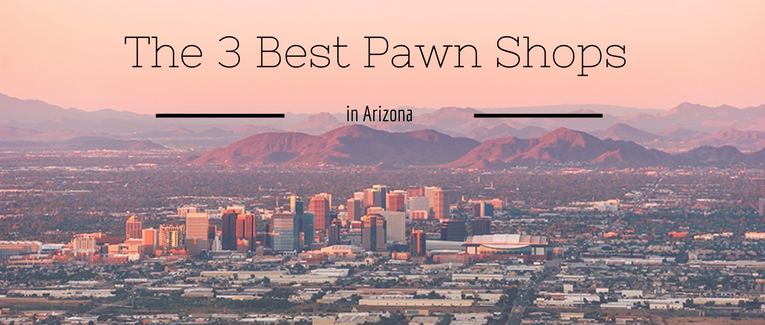 You can also go to a pawn shop near you to get some fast cash. You can either sell some of your valuables to make some free and clear cash, or you can get a pawn loan for some items without a credit check. It won't matter if you don't have good credit – or even any credit at all – you can get the money you need for whatever emergency life throws at your way.
You just need to find the right local pawn shop to have a good experience. Otherwise, you'll get fleeced by outrageous interest rates on your pawn loan and retail prices that rival that of your local big-box shop. Here are three of the best pawn shops in Arizona for your business:
Pawn Now, Phoenix Pawn Shop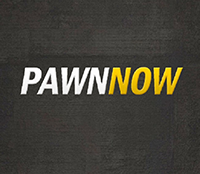 If you live in the Phoenix area and Google "pawn shop near me," one of the top hits will be Pawn Now. It is a top local pawn shop that has been offering top rates since it opened in 1999. Pawn Now has eight locations in the Phoenix Valley area, including Mesa, Scottsdale, Chandler, and Apache Junction. It covers one of the largest service areas in the state of Arizona.
Pawn Now buys and sells a wide range of items, including jewelry and diamonds, precious metals, gold, guns, musical instruments, silver, electronics, tools, and construction equipment. The new the item and the better the shape, the more you can potentially get for it by selling it or pawning it.
Your AZ Pawn Shop | Pawn Now
We maintain a secure facility to keep your pawn collateral safe while you are paying back your pawn loan. We'll keep even your most valuable items safe and secure so that they are in the same condition when they are returned to you when you close out your pawn loan.
We have some excellent reviews on Yelp and Google thanks to our exceptional service and high-quality products. Just check out our reviews to find out what others have to say.
Liberty Pawn Shop, Tuscon Pawn Shop

If you need a pawn shop in Tucson, head to Liberty Pawn Shop. You can buy, sell, trade, or get a loan for all the same items that you would find at Pawn Now. Liberty Pawn Shop is highly rated thanks to its friendly employees who take the time to help customers understand every step of the buying, selling, trading, or pawning process. They patiently explain what you need to do and what the benefits are if you are selling or pawning. They also walk you through all the features of an item and explain what makes it great if you are buying.
Above all, Liberty Pawn Shop has a reputation for honest service. You can trust that you are always getting quality merchandise at fair prices when you shop at this pawn shop in Tucson.
Flagstaff Pawn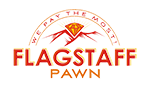 Head over to Flagstaff to shop at the top-rated pawn shop there, Flagstaff Pawn. This local pawn shop has a reputation for offering the best-quality merchandise and for paying top prices to those who are pawning or selling. Yet you'll still get great prices if you are looking to buy.
This independently owned pawn shop buys and sells just about everything you can think of, but it is especially well-known for its trade in jewelry and precious metals. You'll always find something special when you come here to shop.
The Pawn Shop Near Me
Finding the right pawn shop to buy or sell is essential. The right pawn shop will give you the best prices and the best experience, whether you are buying or selling. They also give you the best rates if you are looking for a short-term pawn loan. So instead of googling "pawn shop near me," just head over to one of these top pawn shops in Arizona. You'll be glad you did.
Published By:
Pawn Now
Pawn Now Scottsdale – 85257
7841 E. McDowell Rd.
Scottsdale AZ 85257
Phone +1 480 300-4653
Pawn Now Phoenix – 85043
691 W. Baseline Rd.
Phoenix AZ 85043
Phone +1 602 276-1664
Pawn Now Phoenix – 85022
14601 N Cave Creek Rd.
Phoenix AZ 85022
Phone +1 602 765-4444
Pawn Now Phoenix – 85019
4135 W. Indian School Rd.
Phoenix AZ 85019
Phone +1 602 442-2160
Pawn Now Mesa – 85207
8151 E. Apache Trail‎
Mesa AZ 85207
Phone +1 480 964-6666
Pawn Now Mesa – 85210
1145 S. Mesa Dr.
Mesa AZ 85210
Phone +1 480 668-1009
Pawn Now Mesa – 85204
361 S. Lindsay Rd.
Mesa AZ 85204
Phone +1 480 777-7771
Pawn Now Apache Junction – 85120
900 W. Apache Trail
Apache Junction AZ 85120
Phone +1 480 288-7296