Buy, Sell & Pawn Gold in AZ
All 9 of Pawn Now's locations across the Valley of the Sun help a lot of people get the most money for their gold and gold jewelry. From Phoenix, to Chandler, over to Apache Junction and Mesa, Pawn Now strives to give the largest payouts for our clients. It's no secret that since the Great Depression of the past 7 years or so, the value of gold has gone up, which is why we at Pawn Now have been busy helping our customers sell or pawn their gold items that they don't need anymore or have collected.
That's why we've been encouraging Valley residents to come to Pawn Now to see how much you can get for your gold! Whether you are looking to sell or pawn your jewelry, we have a swath of jewelry experts working at all of our Pawn Now locations dedicated to testing the quality and value of your gold. Our professional pawn brokers and gold appraisers take the testing process very seriously because they want to make sure that they can offer you the most money for the sale of your article or the loan amount from the pawn.
Pawn Now
Affordable, Local, Arizona Pawn Shop
We offer cash for all levels of gold carat purity:
24 kt (pure gold)
21 kt
18 kt
14 kt
10 kt
This means that no matter the purity, our Pawn Now professionals will weigh and price your gold pieces so that you get an industry leading payout. No matter the condition of the gold, Pawn Now will pay you cash today for it.
Arizona Gold Buyers Near Me
It does not matter in which condition your gold items are or what their size may be. If you're selling gold, we will inspect it and give you top dollar for your gold items. So call Pawn Now or visit the store closest to you. We will take as much time as needed to weigh, measure purity, and quote you. That way when you bring your gold to Pawn Now in Arizona, you will get the most cash possible and be on your way.
Pawn Now is the best gold buyer in Arizona. Our customers are always satisfied. What are you waiting for? Bring your gold jewelry and get quick cash today! On average, we loan more on gold, jewelry, and diamonds than our competition!
Best Place to Sell Gold for Cash in AZ
With five star reviews on Google and Yelp, our clients are thrilled to talk about their amazing experience at Pawn Now, and how we are the best place for buying and selling gold items! When it comes to pawning or selling gold, our pawnbrokers will take the time necessary to evaluate the gold coins, gold watches, gold bar, or any other gold items. Our goal is to give you the best estimate possible.
If you are looking for the best place to buy gold, Pawn Now is the pawn shop for you. Our staff will help you choose the perfect gold jewelry for your loved ones. Whether it's gold earrings, gold cufflinks, gold neckless, or a gold watch, Pawn Now is here to assist.
*Come get a great deal on the things you want with our easy and convenient Layaway program!

Buy Gold Coins
in Scottsdale
When you walk into a pawn shop, you never know what you might find. Pawn Now Scottsdale 85257 offers gold items, including gold coins for coin collectors.

Where to Sell a
Gold Chain Necklace
Do you have a vintage gold chain necklace, and do not know what to do with it? Bring it to your nearest Pawn Now pawn shop, and we'll buy it for an adequate price.

Pawning Gold Rings
in Phoenix
Are you in need of quick cash in Phoenix? You can get a collateral loan with any gold ring. Pawn Now offers the best prices, and returns items in the best possible condition

Cash For
My Gold
Bring any gold valuables to Pawn Now to get quick cash. You can either pawn or sell your gold for cash. Getting cash for gold is the quickest way to make ends meet.

Buy Cheap Gold
Jewelry in Mesa
Buy cheap jewelry with Pawn Now. You can come in and shop for affordable and beautiful gold jewelry at Pawn Now Mesa 85210. Our staff will showcase the best jewelry we have.

Buy or Sell
Gold Cufflinks
Can't figure out the best gift for your beloved husband, boyfriend, brother or father? Buy gold cufflinks at your nearest pawn shop. Pawn Now offers gold jewelry for men and women.

Buy Gold Stud Earrings
near Gilbert
Buy affordable gold stud earrings for your mom, sister, wife or girlfriend at Pawn Now. With a variety of options, come to one of our eight locations in the Valley.

Buy or Sell Vintage
Gold Brooch in Peoria
Got a vintage gold brooch? Inherited a set of vintage jewelry? Bring it to you nearest Pawn Now pawn shop today and get a quote. Pawn Now is the place to go to sell gold items.

Quick Cash for
My Gold Watch
Need cash today? Pawning your gold watch is a quick way to get cash,  and we will offer you the best quote, and return it to you with no harm.
Best AZ Pawn Shop Near Me to Pawn, Sell & Buy Gold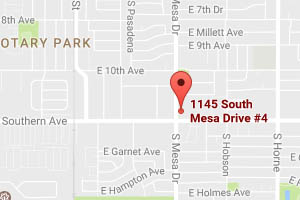 1145 S. Mesa Dr. #4
Mesa, AZ 85210
Phone +1 480 668-1009
Mon-Fri: 9AM – 7PM
Sat: 9AM – 6PM
Sun: 10AM – 5PM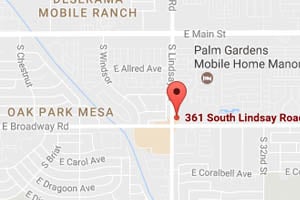 361 S. Lindsay Rd.
Mesa, AZ 85204
Phone +1 480 777-7771
Mon-Sat: 9AM – 6PM
Sun: 10AM – 5PM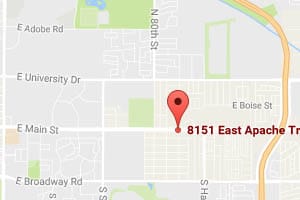 8151 E. Apache Trail‎
Mesa, AZ 85207
Phone +1 480 964-6666
Mon-Sat: 9AM-6PM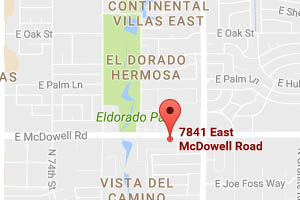 7841 E. McDowell Rd.
Scottsdale, AZ 85257
Phone +1 480 300-4653
Mon-Sat: 9AM – 6PM
Sun: 10AM – 5PM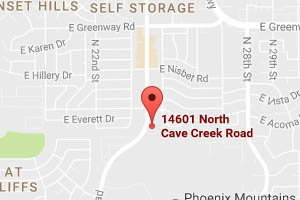 14601 N Cave Creek Rd.
Phoenix, AZ 85022
Phone +1 602 765-4444
Mon-Sat: 9AM – 6PM
Sun: 10AM – 5PM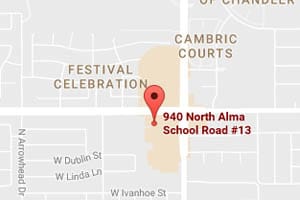 940 N Alma School Rd #13,
Chandler, AZ 85224
Phone +1 480 664-2111
Mon-Sat: 9AM – 6PM
Sun: 10AM – 5PM